We have a new review article for an awesome gadget bundle!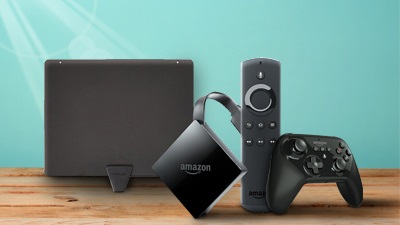 The Amazon Fire TV, coupled with the Game Controller, is an amazing piece of hardware that lets you stream movies and shows to your TV without the need for any additional hardware. This is perfect for lightweight to middleweight entertainment setups --- and depending on your personal preference, it can also complement heavyweight setups by acting as a dedicated video player to offset the need to connect a PC to a large TV screen. It outputs videos in 1080p and even has support for 7.1 Dolby Digital Plus Surround Sound.
As a bonus feature, the Amazon Fire TV is also a game console --- it can play a variety of games. While it's not meant to compete against its larger brothers, the PS4 and the Xbox One, the Fire TV offers a full gaming experience specially if you have the Game Controller built specifically by Amazon for it.
Read our full review here:
https://blog.playerauctions.com/geek-stuff/fire-tv-amazon-game-controller
It's a fantastic piece of hardware, and with the dawn of streaming apps and services, the Amazon Fire TV makes sure you can take advantage of them in the easiest and best possible way.
And if you're keen to take a chance in winning the Amazon Fire TV + Game Controller, join our giveaway here. Joining is free, there is no purchase required, and all registrations are optional!
https://blog.playerauctions.com/playerauctions-giveaway/gaming-goodies
-The PlayerAuctions Team