Welcome to MMOBOOSTERS.COM league of legends boosting thread.
​
We offer boosting on NA/OCE/EUNE/EUW servers @ mmoboosters.com
mmoboosters.com offers a state of the art league of legends(& other games) boosting experience. We have a talented team of league of legends boosters who are eager to help you with your account, or if you want to learn how to play the game better, coaching!
Below is the types of boosting for league of legends @ mmoboosters.com that we offer: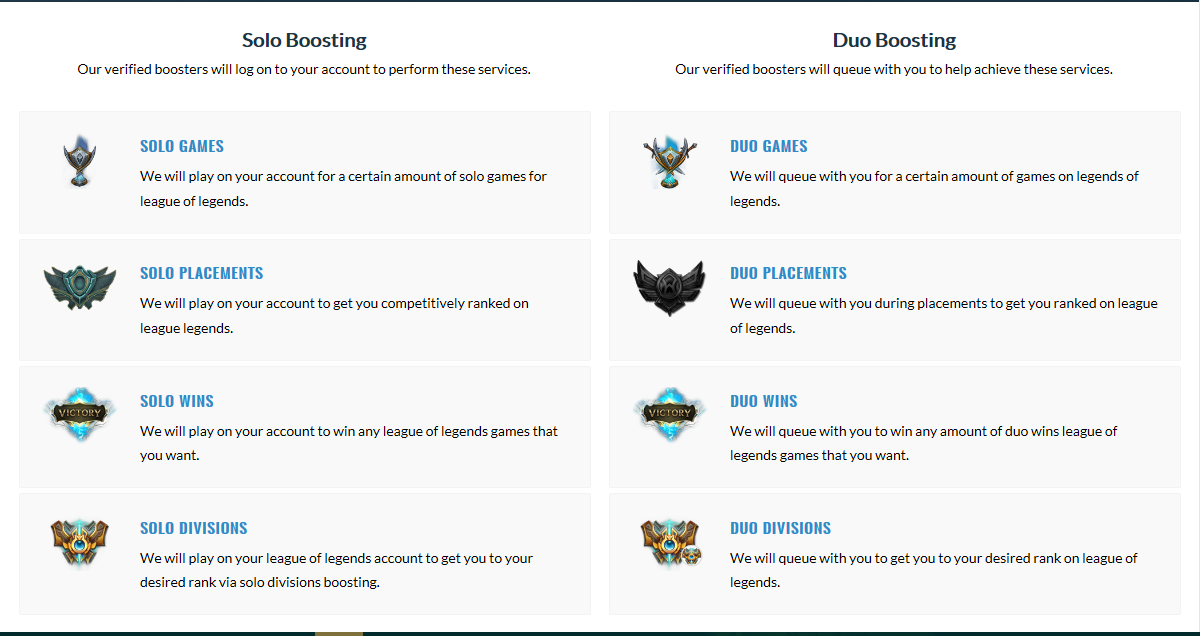 ​
​
Our stunning league of legends customer dashboard is rivaled by no other site, you may visit it here:
Overview - MMO Boosters - League boosting/ow boost/csgo boost/league smurfs
Here is a picture as-well: Keep in mind EVERY CUSTOMER GETS THEIR OWN DASHBOARD FOR EACH INDIVIDUAL ORDER @ MMOBOOSTERS.COM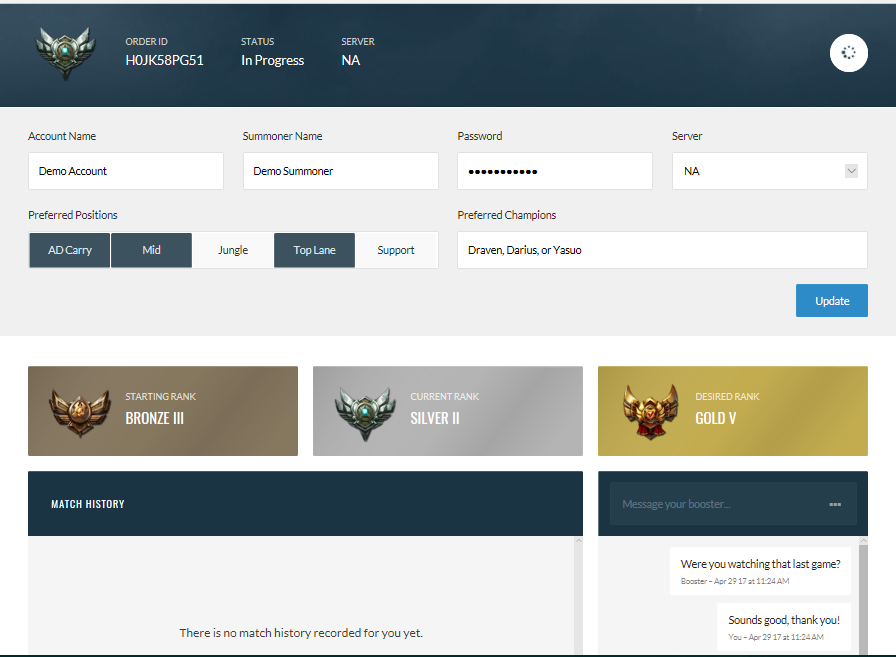 Every customer is able to talk one-on-one with their booster as soon as a customers order has been claimed the booster whos taken your order will be notified when you start chatting, as long as their online, they'll be able to answer any questions or changes you have with the order! Since our customer dashboard is so advanced all you have to do is change what you want to be done and click update and our systems will automatically update your order on our backend where our league of legends boosters can see it immediately!
Connect with us for chat, giveaways & more:
To join our discord to talk with our managers & boosters as well as win giveaways and more please join our discord at:
​

​